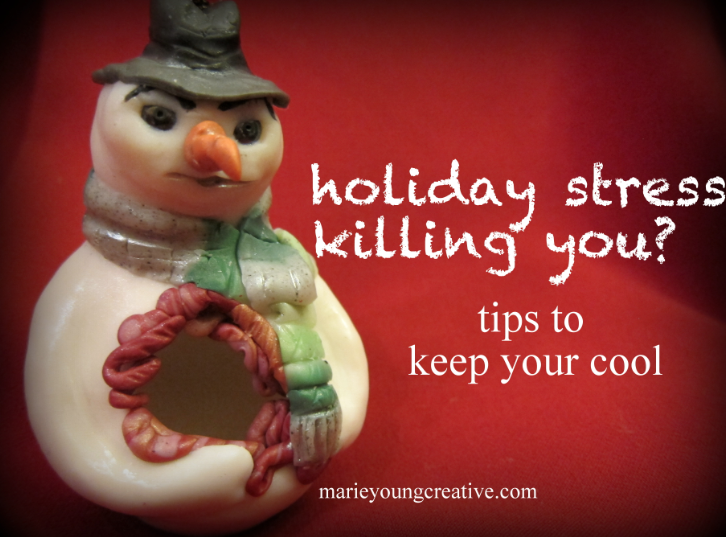 In the spirit of the season, I offer you three quick tips to keep holiday stress from tearing a hole in your gut. Obviously eating right and exercising would round out this list out to five, but let's be real. It's the holidays!
1. Snort your way to happiness.

It is no secret that smells can boost your spirits. In addition to the traditional ways of introducing comforting smells like scented candles, pick up a few small bottles of essential oils. My favorite mood-boosting oils include lemon and peppermint. I sprinkle a few drops of each in my shower every morning and sniff in the good vibes.

2. Find a "happy place" OFFLINE.

When I'm stressed, I tend to escape to the web, but that type of procrastination can make stress even worse. Instead of going to Facebook when you find yourself in need of a break, set up an offline happy place. Maybe its a comfy chair where you look outside for a five minutes while you drink a glass of warm milk. The goal is to slow down your over-stimulated mind, even if it is only for a few moments.

3. Get a sense of humor.

Find one funny decoration that makes you laugh. It doesn't have to match your style. You can 'display" it somewhere hidden that you access every day, such as the cabinet where your store your coffee mugs. The idea is to bring you a daily reminder that the holidays are meant to be joyful.
Shameless promotional plug: The zombie snowman I used to illustrate this post is available for sale: https://www.etsy.com/listing/169649074/zombie-snowman-creepmas-ornament?ref=shop_home_active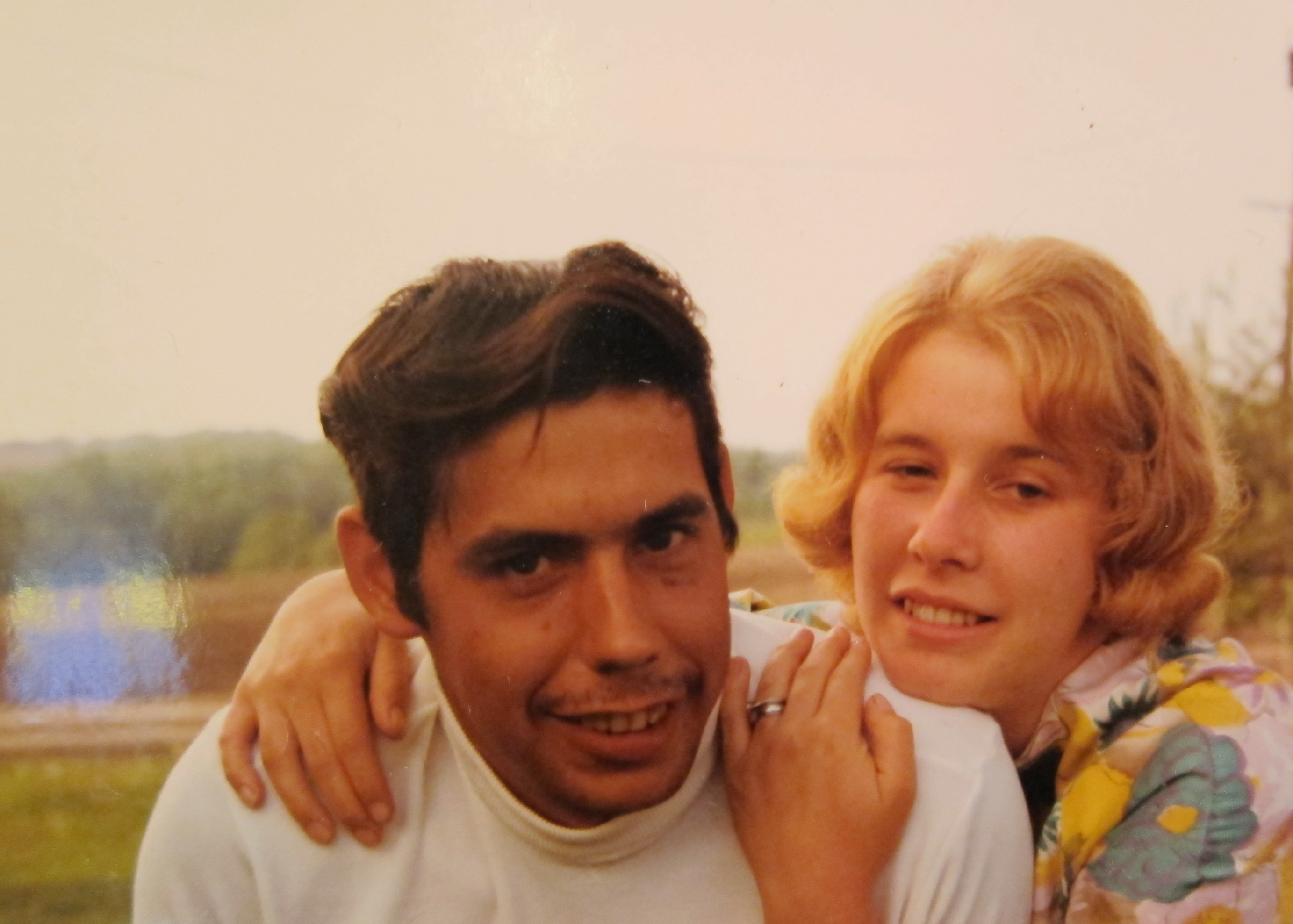 This has been a tough week for my family. My father passed away Sunday at the age of 67. He had been very sick for a few years now, but his death is still one of those life events that you just can't be ready for.
If you've read my bio, you've kind of met my dad. My dad was a Vietnam Vet who worked as a deep coal miner and then 30 years as an assistant foreman at a railroad tie treatment plant. As a thick-skinned, working-class guy, he wasn't a fan of college educations let alone art history majors. How much more impractical could I get with that choice? But he was always proud of me. Plus, eventually I proved that art history majors can pay the bills.
He and Mom always fostered my talents. They paid for my sister and me to take ceramic lessons. Our whole family enjoyed the ceramic shop! We'd go together a couple of times per month to each pick out pieces that we would paint while sitting around our dining room table in the evenings. Dad also encouraged me to draw. He really liked when I drew pictures of deer. He even brought an old saw blade home from work so I could paint deer on it for him after he saw one at a craft show.
My parents taught me the value of creating things with your own hands. My mom and dad used to supplement our income by selling varies craft items. I also inherted my sense of humor around my craft from my parents. Many of the items they made were humorous and often somewhat off-color. Those were the kinds of things that sold well to the guys my dad worked with.
Thank you, Dad, for both supporting me, and for toughening me up. You made sure your girl isn't much of a crier, but this week, I hope you don't mind that I shed a few tears.