Agatha the Black Cat Witch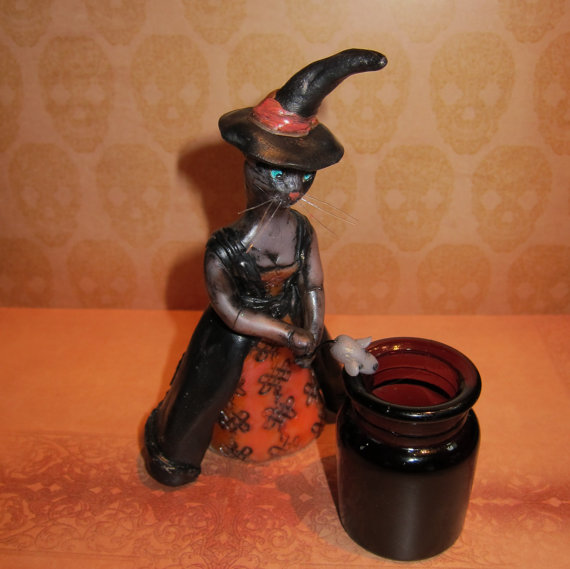 It is no secret I LOVE black cats. They are some of the most docile, loving, and expressive cats that I have ever encountered. I guess that's why I'm drawn to them as models. In this sculpt, I imaged "Agatha" as a black cat who tired of her life as a familiar and decided to master some witchcraft of her own.
I sculpted "Agatha" from a combination of opaque and translucent clays to give her a wonderful glowing waxy finish. Most of the color comes from the clay itself rather than paint which adds to the depth of color.
From her precious whiskers to the playful patch on the back of her dress containing my maker's mark, Agatha also delivers on devilishly sweet details. She dangles a tiny mouse over an amber glass caldron.
Purchase Agatha the Black Cat Witch:
She's looking for a loving home. Visit my online shop to see her listing: Agatha Black Cat Witch Sculpture on Etsy