Little Chickie Polymer Clay Covered Egg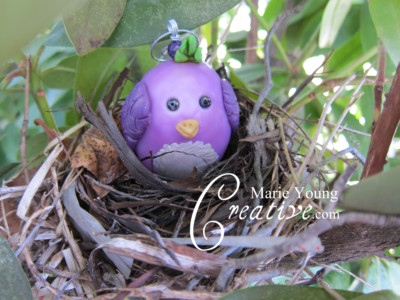 Tomorrow is Easter, and I will be super busy hosting my family, so I thought I'd wish you a "Happy Easter" a little early.
I popped outside today, while we had a little sun, to take some pics of the eggs that I made for my family. I chose a "chick" theme for my two nieces and my nephew. Here's a sneak peek.