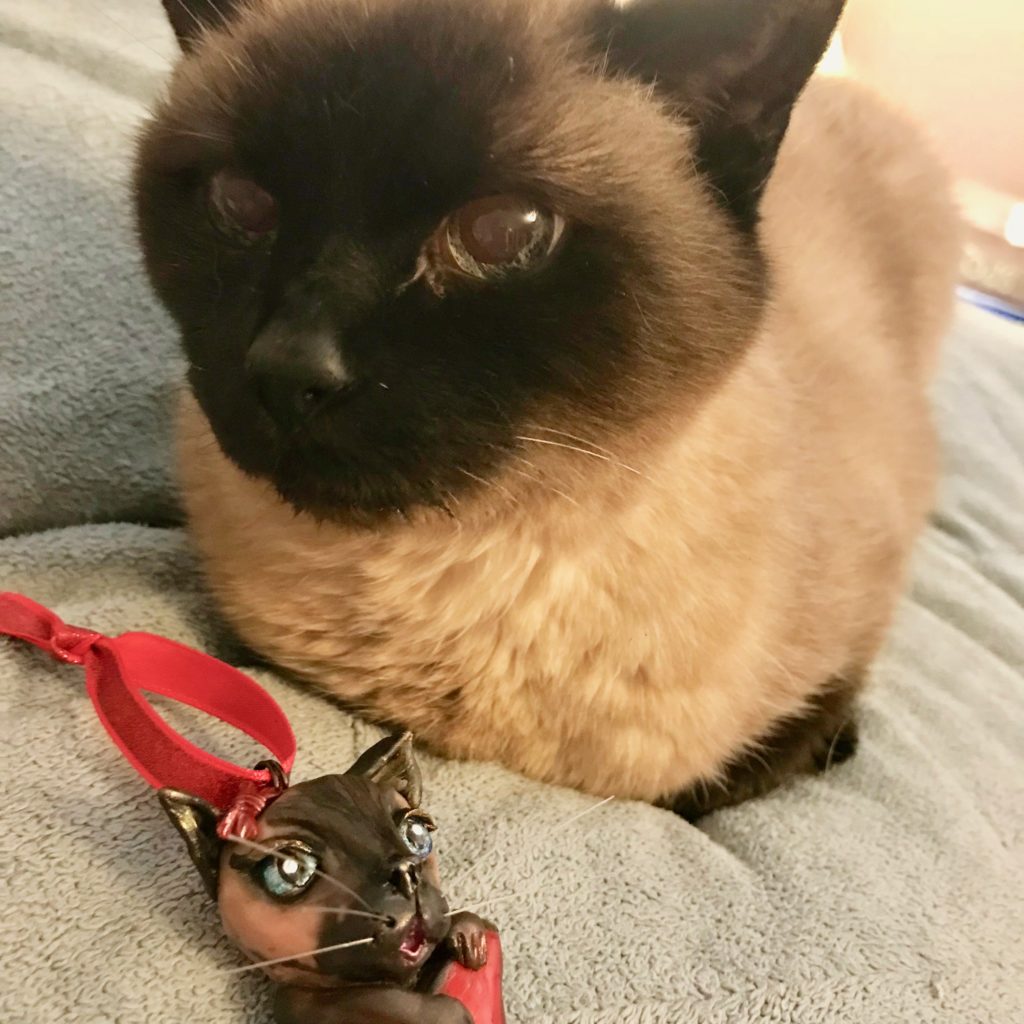 If you have been following my creative endeavors for any period of time, you know that I gain tremendous inspiration from my kitties, particularly Emily. She's 16 now and she starts every day with a syringe of steroid for her irritable bowel syndrome. Since her enema this week she's rounding out the day with another syringe of constipation meds. Her vet says her skin is crepey which makes her fussy about being brushed so she tends to have mats in her fur.
Despite her signs of advancing age, I think she is still the most elegant creature in the world. That's why she is one of my favorite subjects.
Behind the Scenes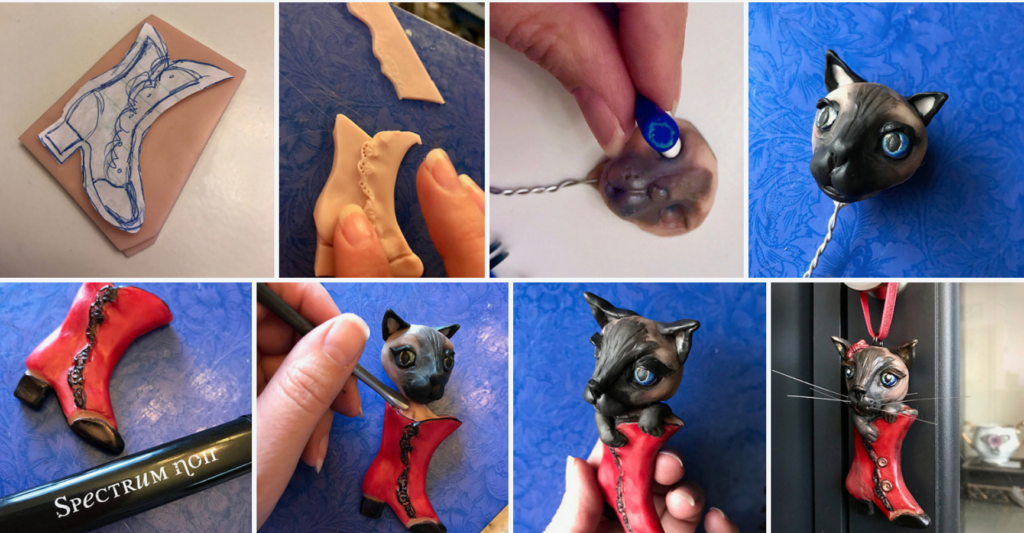 I started with a Victorian boot pattern that I drew.
Next, I add a stamped clay ruffle that I cut from a separate sheet and I  smooth layers of clay around the heel to create a 3-d feel
I sculpted the head separately on a wire.The eyes are one of my favorite parts of this sculpt.They are made from rolled cane slices.
Color and shading is created from chalks and mica powders.
After the boot is cured, I used alcohol ink markers for the red and black accents.
The cured cat is inserted into some uncured body clay tucked into lip of the boot.
Paws complete the body.
The final step is adding polymer buttons to the boots and some filament whiskers.