Creativity Booster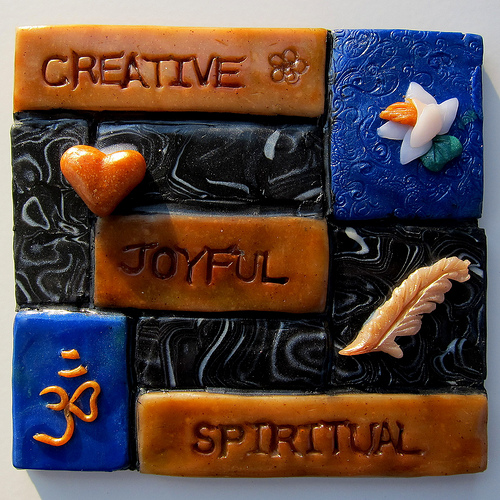 This tile is a little something that I created a few years back as a creativity booster to remind me of how I want to live each day. I keep it on a shelf in my office, but truth be told, I haven't really looked at it in quite some time.
Why? Because I am STRESSED and I have the tunnel vision that accompanies stress. Sometime though, God, the Universe, or whatever force you believe in gives you a nudge back in the right direction.
I subscribe to a delightful blog called, "Blacksburg Belle" and today the post that showed up in my inbox was 101 Creative Habits to Explore: add more creativity to your daily life.
This is one of those "print it out and hand it on the fridge" type posts. Thank you, April!