Gorgeous Peacock Tray by Beth of Create My World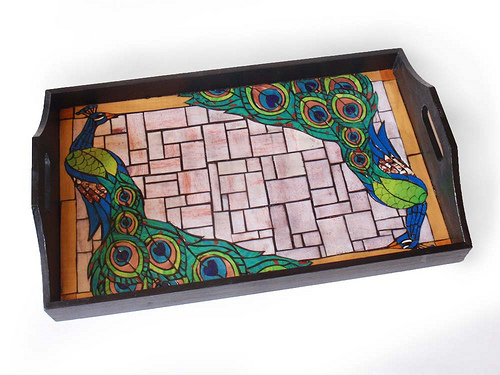 This stunning piece by Beth of Create My World is the winning entry in the Polymer Clay Artists Guild of Etsy latest challenge.
From the peacock theme to the intricacy of the mosaic design, I LOVE this piece! Beth described her process for making the varied tiles on her blog: such a labor of love. Read more about Beth's entry: http://createmyworlddesigns.blogspot.com/2013/05/going-to-pieces.html
I also wanted to thank everyone who voted. My crazy quilt mosaic switch plate tied for third place in the public voting!