Polymer Clay Color Recipe: Deep Red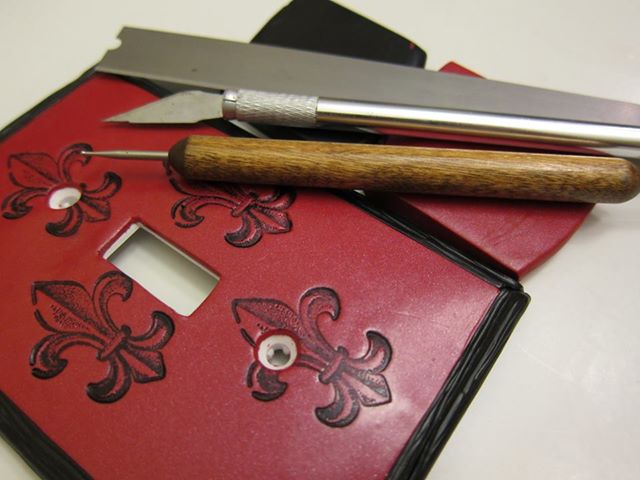 Polymer Clay Color Mix: Deep Red
This is a photo of the raw clay on a switch plate that I'm working on. I really like this deep red paired with black or even antique gold.
Here's the color recipe:

1 part "Allizarin Crimson" Premo Sculpey
1 part "Pearl" Premo
2 parts "Pomegranate" Premo
I suggest mixing the blend, then baking a test swatch to see what you think of the baked result. You can brighten or darken it from the base blend.