Sitting Kitty and the Minimalist Showcase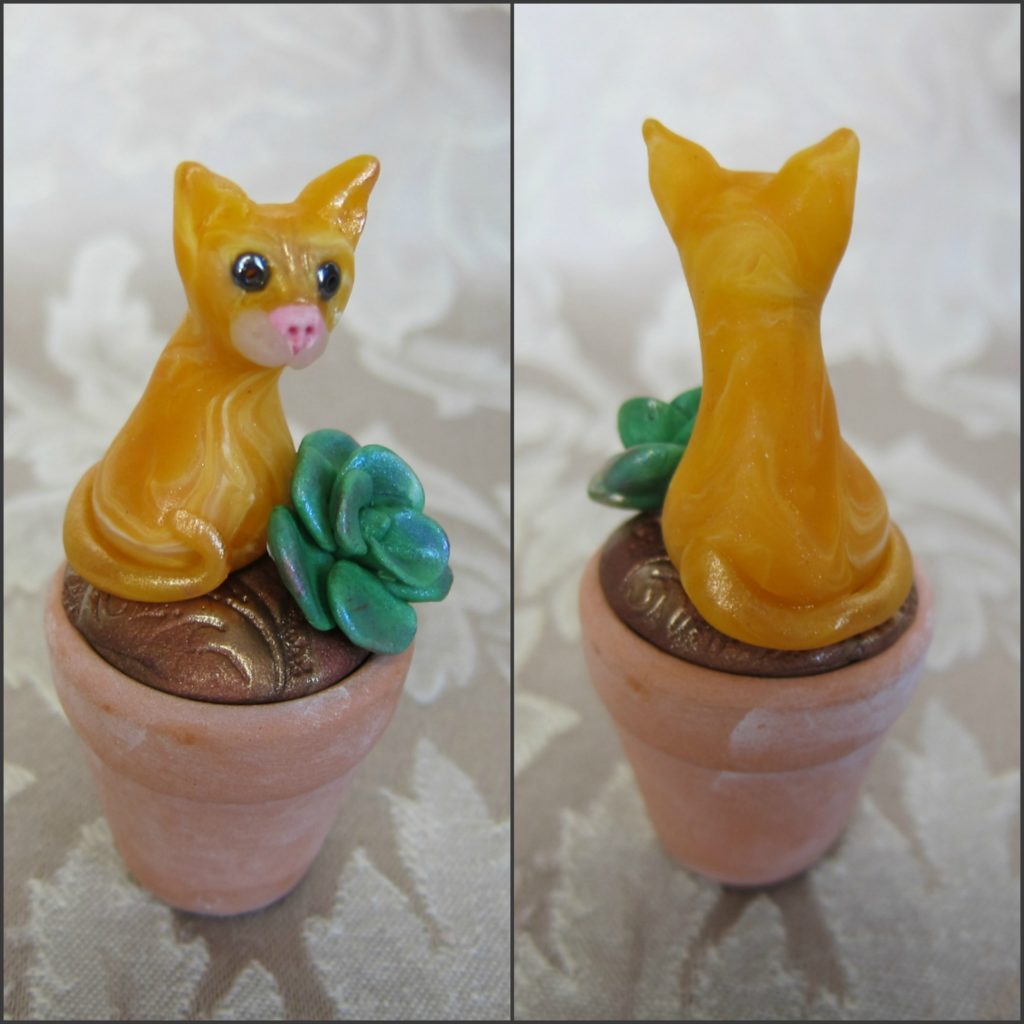 My mother gave me a bunch of adorably tiny terra cotta pots. I'm experimenting on how to use them for little story vignettes. I thought I would do a simple kitty sitting in quiet contemplation to warm up my creative juices before moving into more complicated scenes.
Simply Sweet Sitting Kitty
"Sitting Kitty" is the result of this creative playtime. My artist guild (the Polymer Clay Artist Guild of Etsy) is exploring the idea of minimalism this month. It really isn't a style that comes naturally to me. I'm a detail girl, but for this piece, I tried to restrain my nature and think about the bare essence that the scene required.
Because this piece is a prototype of sorts I decided to list it in my Etsy shop as a "sample sale." I've been having these sales once in a while. It is a win-win.
I get to create a small scale prototypes for more elaborate designs that I will be releasing down the road and you can add affordable starter art to your collection. They are my way of playing with new ideas and include the same sweet craftsmanship that you find in all of my pieces.