Songbird Bird House Ornament Giveaway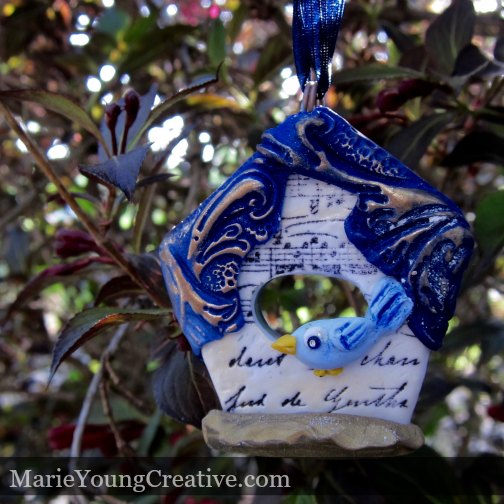 Songbird Bird House
Welcome to my first newsletter give-away of 2016! This handmade polymer clay bird house ornament  featuring a sweet blue songbird could be yours.
The rules are simple:
Sign up for my newsletter before June 3 (click here)
Live in the U.S. (My pieces are only available within the United States at this time.)
Bonus Point: share on social and tag #ChirpJune16
I'll announce the winner in my July Newsletter.