White Decor Tips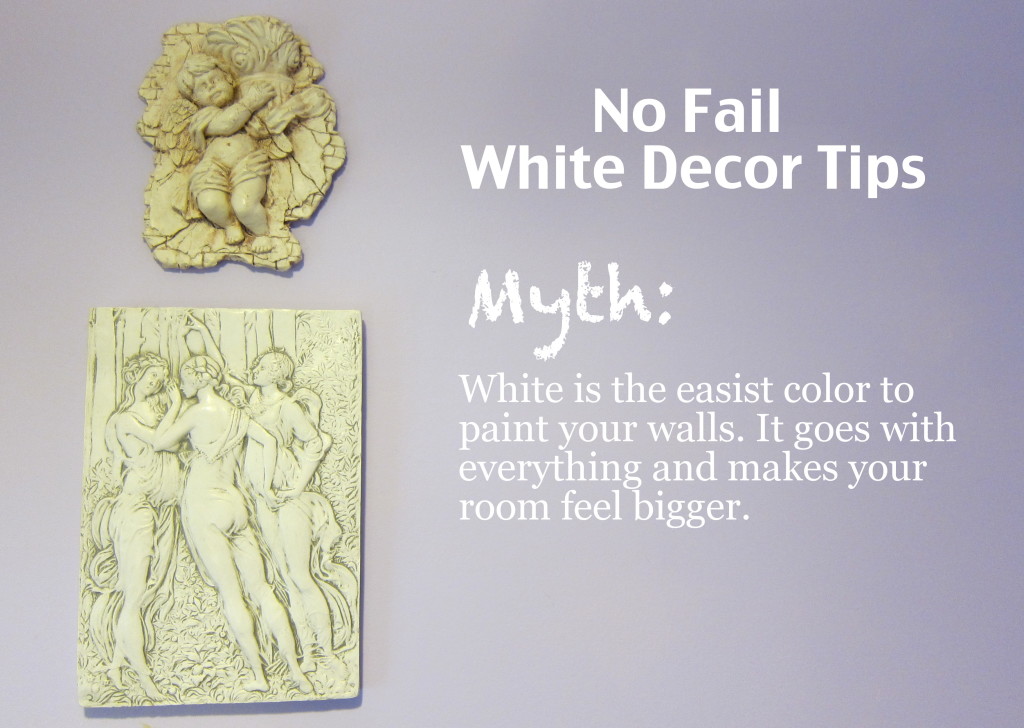 Myth: White is one of the easiest colors to use. It goes with everything and make the room look brighter.
Those dreamy, creamy all-white rooms that you swoon over in magazines are surprisingly  difficult to recreate in your decor. More often than not, instead of a creating a peaceful, heavenly space; white-lovers may create spaces that feel sterile and impersonal.
Why White Decor Color Schemes Fail
There are two main reasons why rooms heavily dependent on white decor don't work in reality.
1. Practically speaking, white is impractical.
Anyone with dogs, cats, kids, spouses, friends, or the desire to eat spaghetti on the couch is going to have a hard time making this scheme work. Even if you can manage to keep it clean most people feel uncomfortable in a room that doesn't look like you can live in it.
2. Most people own stuff; stuff that doesn't look great against white.
The trick to a successful all-white scheme is to keep it WHITE with just a pop or two of color. In reality, are you going to throw out everything you had the room? That gorgeous hand-carved oak bookcase, well, that HAS to come back in once you've finished painting the walls. Plus your mom gave you an emerald green vase that you can't part with.  Oh, and there is the black remote caddy that will sit on your light brown coffee table. Now all of sudden your bright white walls are a stark background that makes all of your precious things stick out like a design mistake.
White Done Right
Can you include crisp whites in your room without it coming off as sterile? Small pops of white can add make a room seem cool and fresh, or infuse it with drama, depending on the other elements you use. Here are a few examples of white in my house.
How have you successfully used white in home decorating? Or on the other side of the coin, do you have a white warning story you'd like to share?