Once Upon a Time in Wonderland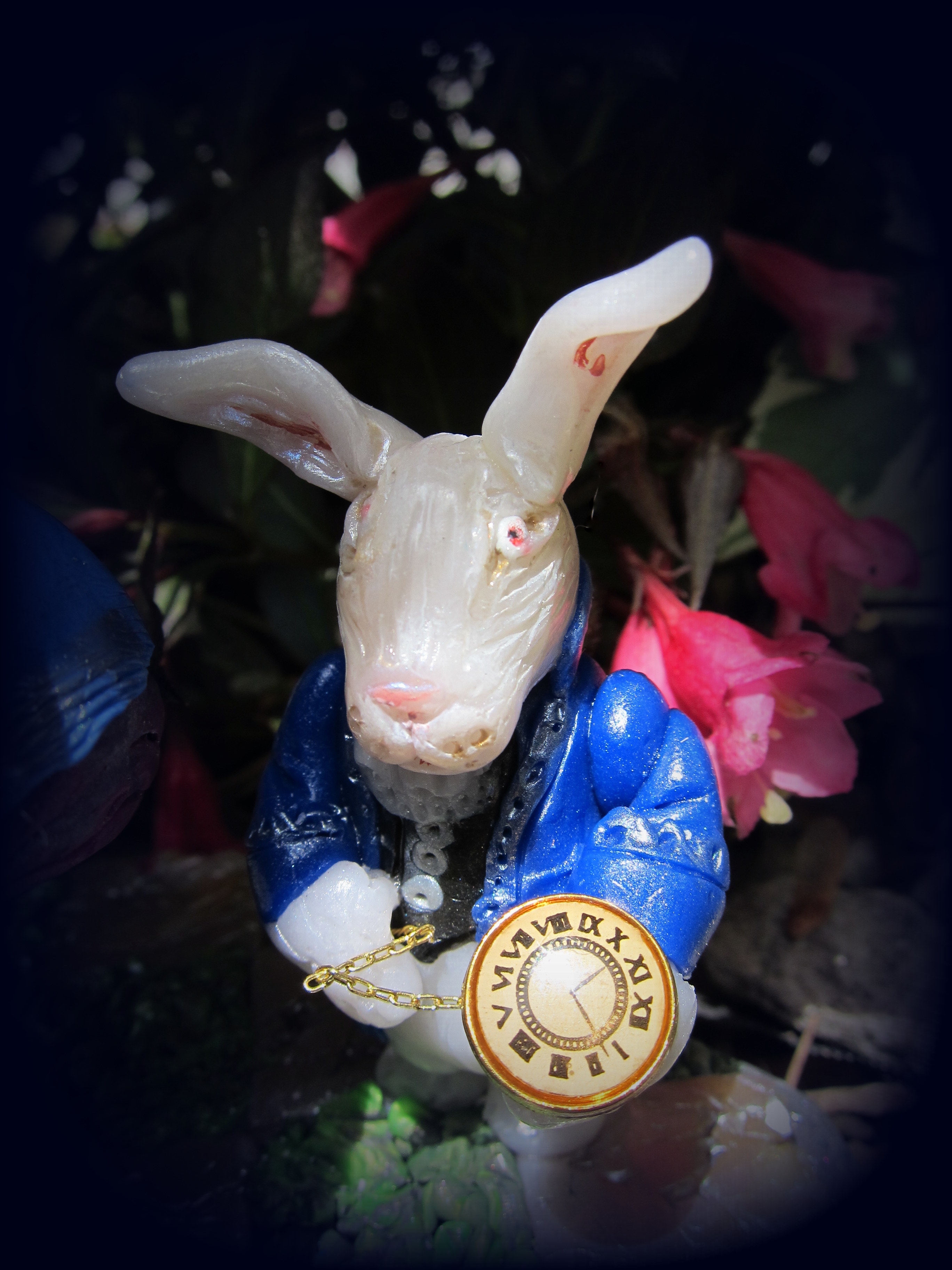 I'll admit it. I spend a lot of time watching television. Yes, there is an element of vegging, but I find that many of my "guilty pleasures" stimulate my creative process. Lately I've been enjoying the ABC show Once Upon a Time in Wonderland. Anything "Alice" makes me feel like I have to create something from her world.
How is that a nonsensical tale from 1865 can still resonate with us?  Why, more than 100 years later, are we still fascinated by the rabbit hole? How can something from that time period feel so  "modern"? And why do we need to create our own versions of Wonderland?
For me, Wonderland is about the exploration of  contrast. It is sumptuous beauty juxtaposed with dark ugliness. A Wonderland theme lets me create something magical when my soul feels happy or something unsettling when I feel like I've lost my footing. Or, if I so choose, I can bask in the light and hide in the dark at the same time.  That is a lot of creative material to explore!