I have two confessions to make:
1. I hate to iron.
2. At 43-years-old, I still shop in the Junior section at Kohl's.
Yes,  you can find some form flattering clothes for  petite frames in the junior section. You just need to dig through a lot of glitter, sequins and barely-there hemlines to find the "age-appropriate" gems.  That is where I found my latest "favorite thing" — a little white button-front shirt by Candie's.
It gives the appearance of a crisp, clean white shirt with no-iron comfort. It looks great as a summer dress cover up at work or as part of a casual weekend outfit. I love it so much, I'm heading back to pick it up in a few more colors.
A while back I shared some hollow egg shell birds in progress (below). Above is what they look like finished.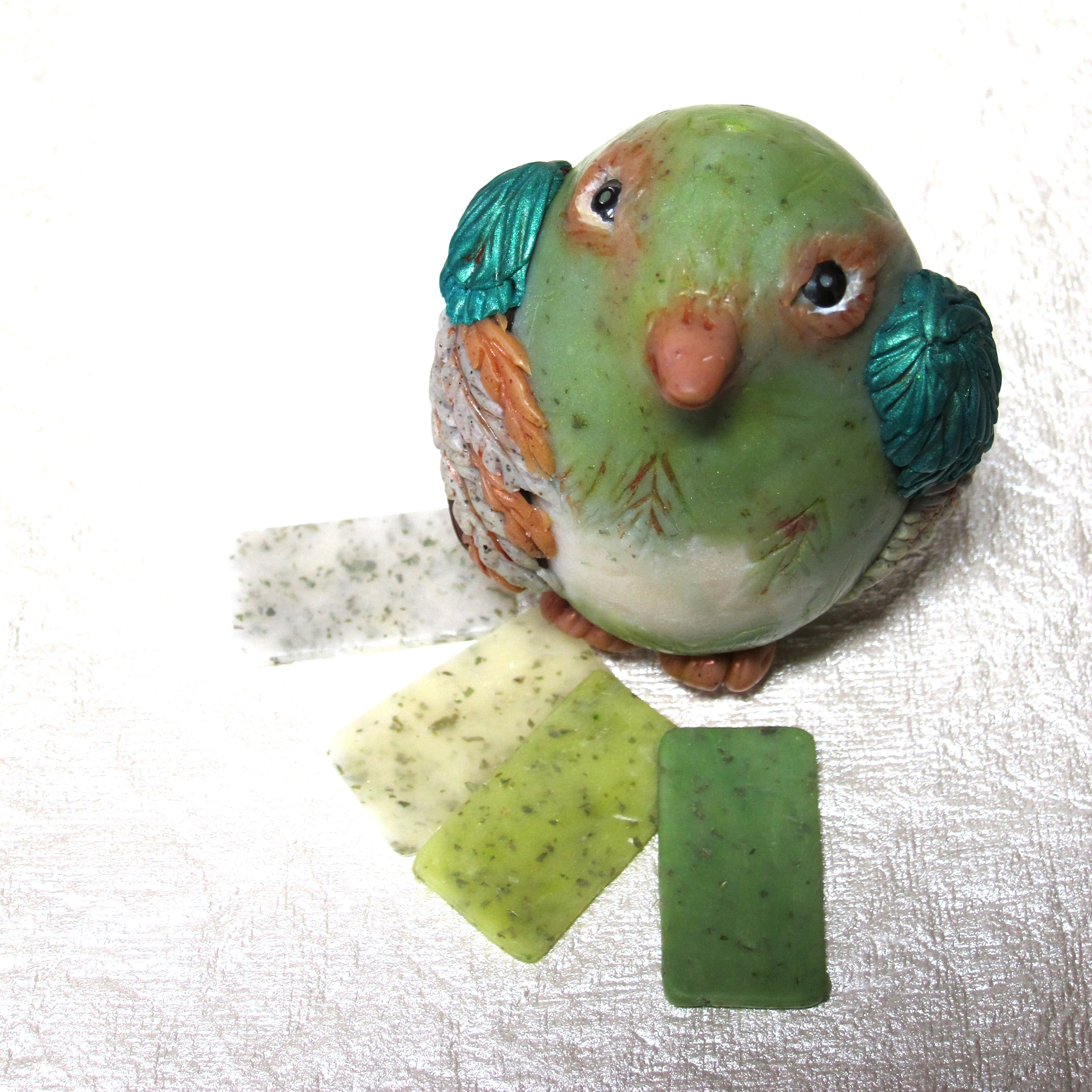 Paprika, cinnamon, pepper, parsley: if it is in my spice rack, I've probably added it to some translucent clay. Adding inclusions (bits of dried organic or non-organic items to clay) has been one of my favorite techniques for years.
You can imagine my delight when Sage Bray contacted me in April and asked me if I would be interested in writing an article about inclusions for the summer issue of  The Polymer Arts Magazine. Of course I said yes! I've been a devotee since the first issue came out in 2011.
Well the issue is now out and I was beyond thrilled when it hit my mailbox this week. If you don't have a subscription you can subscribe from Sage's website: http://www.thepolymerarts.com/
Here's a peek at what you can find inside:
Mixing Talent: The Process of Six Collaborative Teams
The Fortuitous & The Planned: Mixed Media Wall Art
Experimenting with Inclusions
Making Wire Findings for Polymer Jewelry
Covered Objects: Adhering Polymer to Other Materials
Mixing Polymer & Hats
Increasing Show Sales Better Photo Backgrounds
Synergy 3 Report: Aiming for Higher Ground