Back Alley Hollidaysburg Photo Shoot
I live in Hollidaysburg, Pa.,  a quaint historic town with a "Tree City U.S.A" designation. It isn't exactly known for its gritty photo shoot locales, but if you venture a few blocks off the town center, you will find an old carriage house that has been transformed into a garage and a hang-out for graffiti artists.
This old structure made a great setting for the class I just took with photographer Marlaina Pacifico Wills of Grin Gallery Photography. Shooting in the dark space challenged me immensely.
And just to make the setting a little more interesting, Marliana set off smoke bombs.
I even got to practice my photo editing skills by removing an unfortunately placed penis graphic from this one.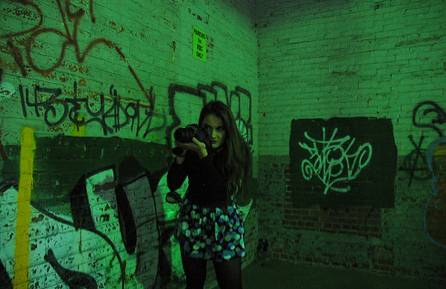 More photography stuff: Photography: Improving Your Suck to Good Ratio